Business 360 EN complete mini.pdf
Explore Business 360
Business 360 is an innovative tool that helps you make faster, better and more informed executive decisions by providing you with instant access to your company's key performance indicators (KPIs).
Real-time data KPI reports
With Business 360, you can quickly and easily respond to developing issues, access key business reports with just one click, and benefit from real-time monitoring of your company's KPIs in two areas:
Our executive dashboard allows you to explore your data in real-time, and features a range of interactive content that lets you drill down into the details.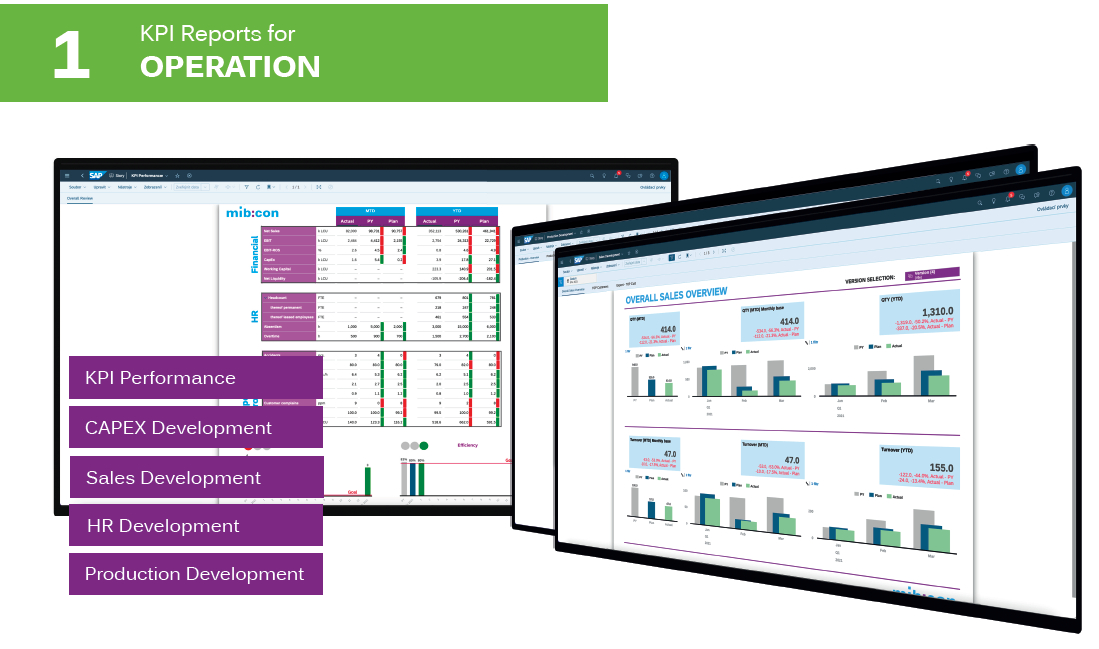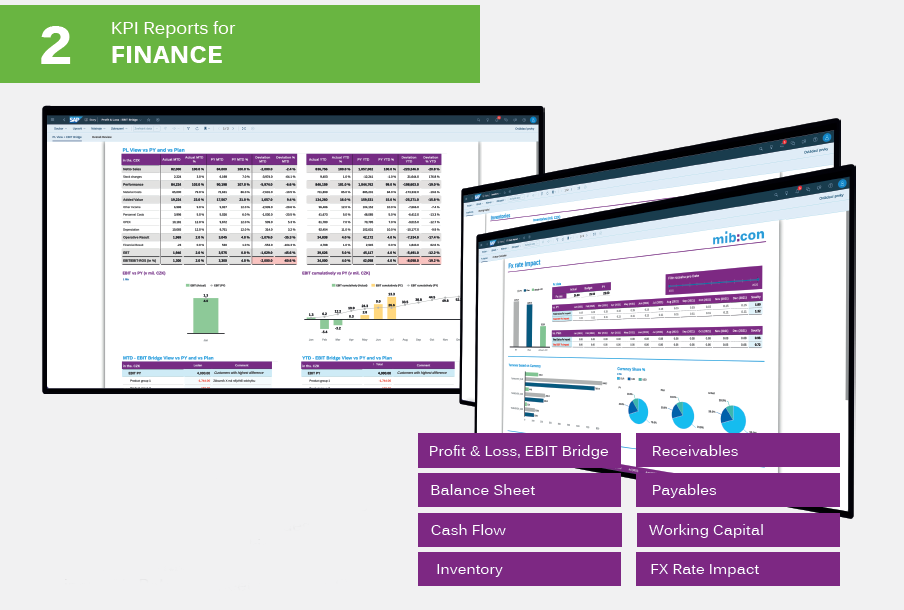 Customizable access rights
You can also customize user access rights for different areas of content, and consolidate data from various source systems. 
Working dashboard
Business 360 also offers a user-friendly cockpit in the cloud, featuring a dashboard with operation and finance reports. With the planning board, you can easily allocate service requests to technicians using drag and drop functionality and filters for skills and abilities.
Other features
Our mobile app allows technicians to access data on the go, even without a signal, thanks to offline functionality. It also integrates with Google Maps to help technicians get to the job site quickly, and allows them to easily enter expenses, travel costs, photo documentation, and more. 
In addition, Business 360 integrates with SAP Analytics Cloud, making it easier than ever to access all your KPI reports. With real-time data at your fingertips, you can leverage your instant access to make informed decisions that drive your business forward.