Usage:
implementation of sophisticated reporting and dashboarding over SAP/non-SAP applications
planning and forecasting
real-time reporting
Features:
high performance SAP HANA database, cloud solution
sophisticated ready-made content for S/4HANA
real-time data processing, ad-hoc analysis and queries
possibility to integrate different data from many supported data sources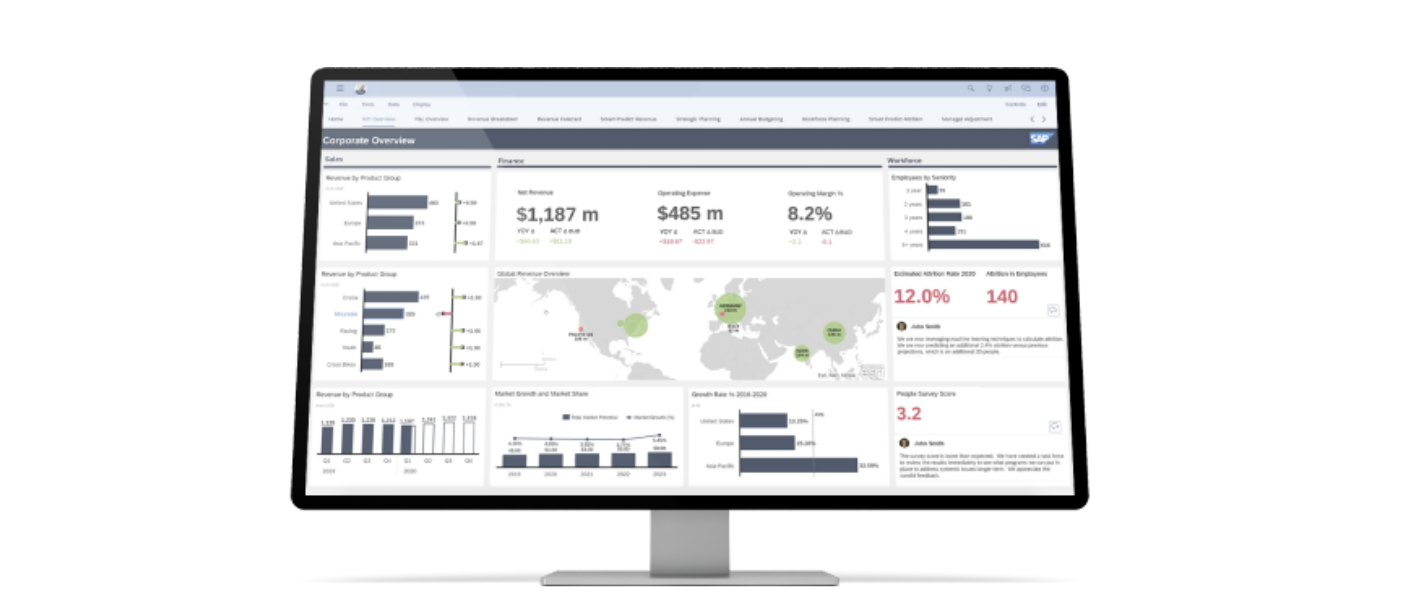 Source: www.sap.com
SAC is a single integrated solution where all activities related to data integration, analysis, planning and prediction can be implemented in a user-friendly and easily accessible user interface based on web access and MS Excel access as well as modern cloud technologies.
At the same time, the solution enables online collaboration between employees and real-time data processing almost anywhere in the world. When connected to SAP HANA database systems, reporting data can be displayed in a LIVE scenario.
In SAP Analytics Cloud, you can combine data from different sources, create impressive data visualizations or ad hoc reports, and more. With rich connectivity, you can connect to a wide range of data sources, either by direct "live" access or by replicating data to SAC. A simple and intuitive environment allows you to create dynamic visual stories built around key areas of your business. More detailed information and additional context can be extracted through interactive visualizations.
Are you interested in practical experience? Take a look at a reference from our customer:
MIBCON_OnePager_Siko_SAC_CZ.pdf